Meet the Germantown Charity Horse Show Queen, Kayla Benson, and the Royal Court. In the photo above: 2023 GCHS Queen Kayla Benson with Germantown Mayor Mike Palazzolo who presented a proclamation along with a Horses 10 sign. Photo by: Alex Ginsburg, Alex Ginsburg Photographics.
The Germantown Charity Horse Show Association held its annual Royal Ball honoring the 2023 Queen and Princesses recently at Woodland Hills Event Center. Members of the GCHS Royal Court provide volunteer service to the community and throughout the annual show. Germantown Mayor, Mike Palazzolo, gave remarks about the importance of their volunteerism. He also presented a proclamation and a special "Horses 10" sign to this year's queen.
Royal Ball Co-Chairs, Melissa Beall and Teresa Martin, arranged a truly magical evening with the help of many GCHS volunteers. Twinkling lights and lovely flowers were the backdrop in the grand ballroom for a delicious dinner, presentation of the GCHS Royal Court, and dancing to the beat of Thumpdaddy. Alex Ginsburg of Alex Ginsburg Photographics provided portraits and candid photos for the event.
Kayla Michelle Benson, the 2023 Queen of Germantown Charity Horse Show, is a junior at the University of Mississippi where she is majoring in business marketing with an emphasis in sales, and minoring in Spanish. She is an active member of Pi Beta Phi and President of the Ole Miss Equestrian Club Team. She is also a member of the Germantown Charity Horse Show Association, United States Equestrian Federation, United States Hunter Jumper Association, Nashoba Carriage Club, Longreen Foxhounds, and serves as the president of the Mid-South Sidesaddle Association.
Queen Kayla is an avid equestrian, learning to ride horses almost before learning to walk. Everyone could see that horses would always play a major role in her life. She began training with Rose Marie Lawson and Trey Lawson at Oak View Stables at four years of age. During her almost 20 years with Oak View Stables, Kayla has experienced many different disciplines in the equestrian community, and she is a volunteer for Oak View's veteran equine therapy program, War Horses for Heroes. From equitation, hunters, and jumpers to carriage driving, side saddle, and foxhunting, she enjoys training for fun and competition.
Queen Kayla's love of show jumping is rooted right here in Germantown where she began attending the Germantown Charity Horse Show and competing there as a young rider. Kayla is an accomplished competitor and knowledgeable young horse woman who competes nationally and has won numerous championships with her two horses, Reba and Corville Z.
Queen Kayla shared that her mother, Ms. Dorothy Louise Benson, has always supported her in anything she set out to accomplish. She is grateful to her grandmother, Linda Pearson, Rose Marie Lawson and the late Wes Lawson, Pam Hill, Trey and Rachel Lawson, Phillip and Laura Lawson, and the rest of her Oak View Stables family for always supporting her and encouraging her to be the best that she can be.
Participating in the Germantown equestrian community instills a passion for horses and influences Kayla's love of leadership and service to others. She represented Oak View Stables as a Germantown Charity Horse Show Princess in 2019, fulfilling a lifelong dream. Being a role model is an opportunity she cherishes and looks forward to continuing. For these reasons, she feels incredibly blessed to be this year's GCHS queen.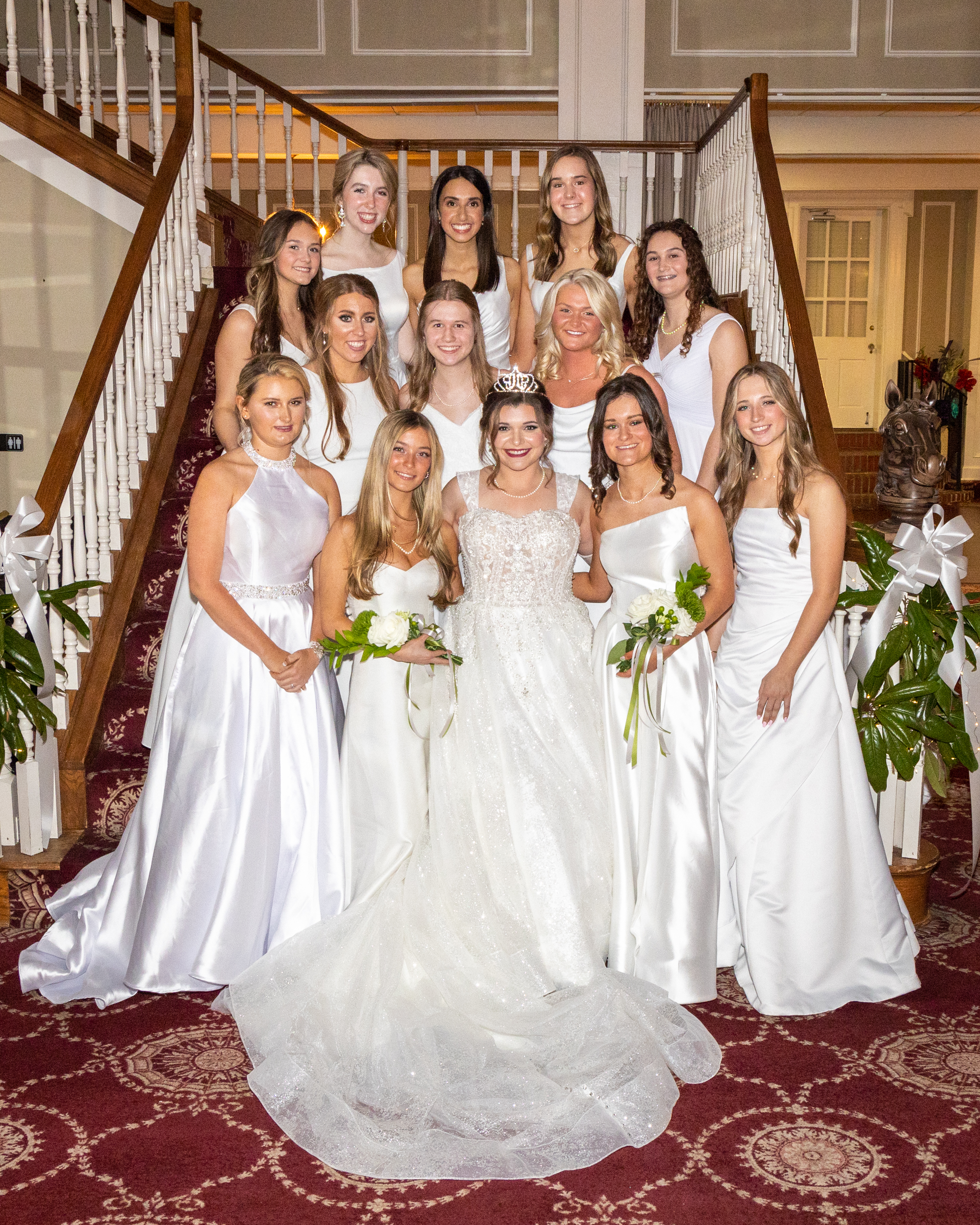 The 2023 GCHS Princesses and their sponsoring organizations are Taylor Atchison (Nashoba Carriage Association), Alison Cornelison (Landers Ford of Collierville), Lara Eason (Saddles N' Such), Samantha Gattas (Planters Bank), Gracie Hendrix (Oak Grove Hunt Club), Sofie Herbstrith (Midsouth IEA), Amanda Hickerson (West Tennessee Hunter Jumper Association), Danica Ramberg (Hunters Edge Stables), Sara Stonebarger (Les Passees, Inc.), Ava Swords (Spring Mill Farm), Alana Wesson (Kiwanis Club of Germantown) and Megan Wooldridge (Pegasus of Germantown).
The Germantown Charity Horse Show is one of the oldest and largest all-breed shows in the country and will be June 6 -10 this year. For more information, go to GCHS.org.