The passing of a beloved equine partner is not something most equestrians choose to dwell on.  However, it is an inevitable part of life.  Edward Yescott, founder and owner of Tennessee Horse Cremation, can help alleviate some of the heartache and pain that accompany equine death.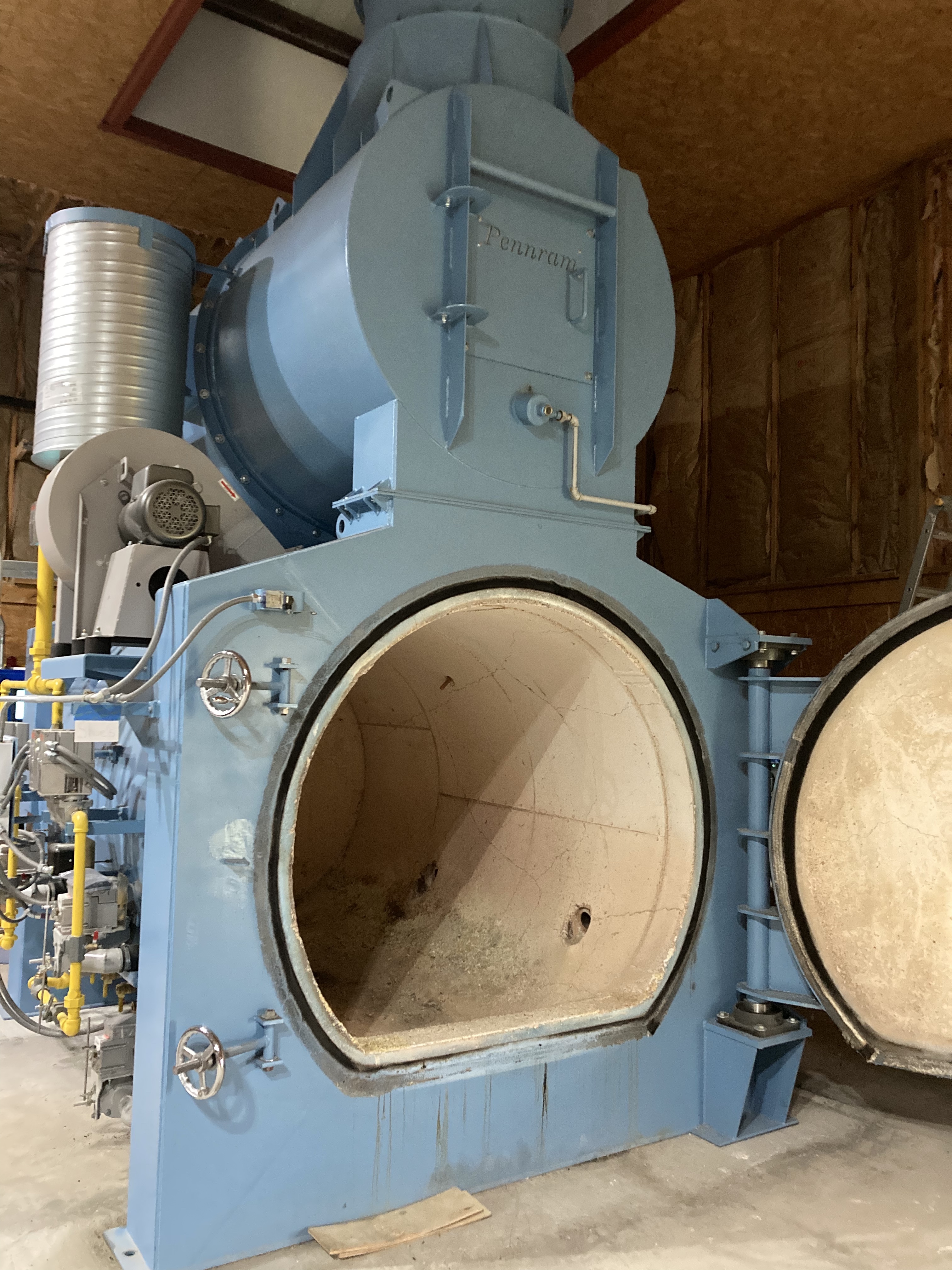 Open since October 2022, Tenn. Horse Cremation serves about ten customers per month. Located in rural middle Tenn., in the small city of Hohenwald, the business is able to accommodate the needs of customers in Tenn, Ky, Miss, Ga, and Ala, (pricing reflects drive time to location of the horse).
As an animal lover who dedicated the last twenty years of his career in law enforcement as a Fish and Game Warden in Connecticut, Edward wanted to bring caring horse cremation services to the underserved state of Tennessee. How does one get started in the equine cremation industry? Edward credits Jeff Blaschke, of Connecticut Horse Cremation, with everything he knows concerning horse cremation. A chance encounter between the two while working as a Fish and Game Warden turned into a five-year apprenticeship. Once retired from law enforcement, Yescott had all the tools needed to strike out on his own. That, combined with a twenty-five year desire to move to the South, was the beginning of Tenn. Horse Cremation.
What sets Edward and his business apart from other equine crematoriums comes down to "heartfelt [service], integrity, and efficiency," Yescott states. It is important to note this is not simply a deceased livestock hauling business. At no point in time is an equine (or any other large farm animal) pushed, pulled, or dragged. The integrity and dignity Edward and his right-hand man, Mike Russell, pour into their work is apparent. In fact, a specially designed machine with a unique cradle lift system is used to pick up the animal in the most respectful way possible. This lift system is able to navigate numerous settings, including paddocks, barns, and uneven terrain. Chains and straps are never used.
Making arrangements with Tenn. Horse Cremation for an ailing, senior equine is the best option, if at all possible. If planned ahead, Edward and Mike will make arrangements to be there when the veterinarian euthanizes to compassionately care for the deceased equine and provide support to the owner as well. Mike states, "When I see the customer's face, I think, 'That's a good service.'" If prior arrangements cannot be made, such as in the case of a sudden, tragic accident, Edward urges clients to call twenty-four hours a day, seven days a week.
Heartfelt touches are palpable at Tenn. Horse Cremation. Once it arrives, the equine is tagged throughout the entire process and treated with utmost respect. If the equine is shod, the shoes are removed, polished, and placed on top of the ashes before being presented to the owner. The tail is also brushed, braided, and placed lovingly on top. Handmade urns, smaller-sized ones for minis and ponies and larger ones for bigger equines and large farm animals, from Ethridge, Tenn., with personalized, engraved name plates are both available options. This caring attention to detail is just another reason Tenn. Horse Cremation stands out in the industry. Efficient turn around time of just a couple of days, accompanied by in-person delivery of the remains, also demonstrate the compassion with which Edward operates.
Perhaps the most important service Tenn. Horse Cremation offers is its commitment and dedication to operating with integrity and dignity in the emotionally charged situations that come along with equine death. Edward understands, "Horses are family. We are doing a memorial service for a family member." He accommodates special requests and never charges extra for night, weekend, or holiday pickup. Another example of Edward's empathetic care is evidenced by the option of having two bonded, senior horses being cremated together.
Tennessee Horse Cremation is registered with the International Association of Pet Cemeteries and Crematories (IAOPCC). The numerous five-star reviews of beyond satisfied clients speak volumes to the dignity and respect Edward and Mike pour into their work. Thoughtful communication and patient aid in the decision-making process are just two of the many attributes his customers praise him for. Some customers go as far to describe the sensitivity and professionalism with which Tenn. Horse Cremation operates as a "rare find" in today's world. Whether you have a senior horse requiring end-of-life care or a horse who has experienced an unexpected, tragic injury, you will not be disappointed by the compassionate care Edward provides.
When asked what the future goals are for Tenn. Horse Cremation Edward states, he hopes it becomes a family business if his daughters choose to become involved. Opening more equine crematoriums could also be an option down the road. For now, however, Edward is choosing to solely focus on providing compassionate service to his customers. He strives to make a "bad situation a tiny bit better." Understanding the magnitude of the importance of his work is apparent as Edward states, "I'm giving the customer peace of mind with dignity and respect."